Dear Colleagues,
It is our great pleasure to welcome you to The Virtual Congress on Hematology: Age before beauty-an age adjusted approach towards hematological disorders which will take place 22-23 October 2020.
While the tailoring of treatment to patients dates back to the time of Hippocrates, the term personalized / precision medicine has risen in usage in recent years —with medical decisions, practices and interventions being tailored to the individual patient, based on molecular diagnostics and informatics.
Yet, in its broader sense, personalized medicine stratifies patients into different groups, based on their predicted response or risk of disease.
The abundance of treatments and protocols and the addition or replacement of chemotherapy with novel agents, opened new horizons for elderly cancer patients, enabling for the tailoring of treatments based on chronological as well as biological age. Thus, an age adjusted approach can be considered as one of the clinical perspectives of personalized medicine.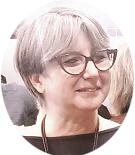 Prof. Pia Raanani
Head, Hematology Division, Davidoff Cancer Center, Beilinson Hospital, Rabin Medical Center, Israel
READ MORE
VIRTUAL CONGRESS
Unique Learning Experience for Medical Professionals
REGISTER NOW
Register Now &
Save up to € 100
GROUP REGISTRATION
Register 3 delegates and receive a 4th complimentary registration
Contact Us
Please drop us a line with any questions or comments you may have.

We look forward to hearing from you.