Dear Colleagues,
It is our great pleasure to welcome you to The Virtual Congress on Hematology: Age before beauty-an age adjusted approach towards hematological disorders which will take place 22-23 October 2020.
While the tailoring of treatment to patients dates back to the time of Hippocrates, the term personalized / precision medicine has risen in usage in recent years —with medical decisions, practices and interventions being tailored to the individual patient, based on molecular diagnostics and informatics.
Yet, in its broader sense, personalized medicine stratifies patients into different groups, based on their predicted response or risk of disease.
The abundance of treatments and protocols and the addition or replacement of chemotherapy with novel agents, opened new horizons for elderly cancer patients, enabling for the tailoring of treatments based on chronological as well as biological age. Thus, an age adjusted approach can be considered as one of the clinical perspectives of personalized medicine.
This Congress will focus on an age adjusted approach towards hematological disorders, based upon the use of targeted therapies and personalized treatments while taking into consideration the state of the art and controversial issues we are still facing.  The Congress will welcome hematology professionals including clinicians, researchers, industry professionals as well as other treatment experts.
We will bring together international leaders in the field of Hematology to give talks that are idea-focused, from the basic mechanisms underlying these hematological disorders to the present and future therapies.
Share your research by submitting an abstract for oral or e-poster presentation.  Join us as a Sponsor or Exhibitor and benefit from maximum visibility and exposure to a broader audience.
We look forward to meeting you online for The Virtual Congress on Hematology.
Sincerely,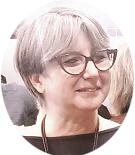 Prof. Pia Raanani
Congress Chair